The IMP 2019 Conference & Doctoral Colloquium will be hosted at IÉSEG School of Management
Paris La Défense campus
, in the iconic Grande Arche building.
How to find us
IÉSEG School of Management
Socle de la Grande Arche
1 Parvis de la Défense
92800 Puteaux, Paris
FRANCE
Coming from train stations and airports
Coming from the metro to the Grande Arche building
---
Where to stay
Please note that the conference starts on Tuesday August 27, 2019 with an opening reception from 6 to 8pm at the IÉSEG Paris Campus (La Grande Arche building). Sessions will be held on Wednesday 28, Thursday 29 and Friday 30 (morning). The conference ends on Friday August 30, after lunch.
As end of August can be a busy time for accommodations in Paris, we strongly recommend that you book as far in advance as possible.
Following the link below, you will find out more about the individual hotels, their location and how to book a room.
The conference will be held at la Grande Arche building.
Social Event Venue
Welcome Reception
Tuesday, August 27, 2019 | 18:00 – 20:00
Location: IESEG Paris Campus, under La Grande Arche Building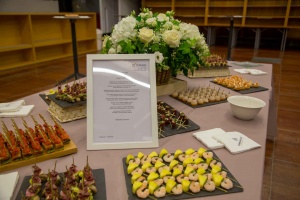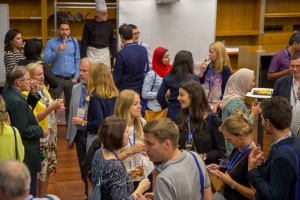 Let us welcome you to our premises! The Reception will take place in La Grande Arche building. An ideal time to meet together and enjoy some champagne and petits fours.
Attendance is included in the conference registration fee
Disabled Access, please contact us
*****
Conference Gala Dinner
Thursday, August 29, 19:00 – 01:00 / Port Debilly: 36-38 avenue de New-York, 75116 PARIS
The Gala Dinner is a highlight of the Conference offering an evening of networking and entertainment.
A shuttle service to get to the Port Debilly in Paris is proposed to all registered participants. The shuttle will leave from La Défense at 6.30 pm on Thursday (August 29). Follow our students!
The Dinner will be held aboard the Boréas, a genuine 20th century boat. In Greek mythology, Boreas is the personification of the north wind, one of the four directional winds.

We invite you to a memorable night in Paris with a gourmet dinner cruise along the Seine River. Float past the city's famed monuments, such as the Eiffel Tower, Louvre Museum, Musée d'Orsay and Notre Dame Cathedral, while you enjoy French wine, Champagne, and a 3-course meal of fine cuisine.
Attendance is included in the conference registration fee.
Disabled Access, please contact us
*****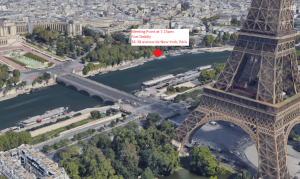 *****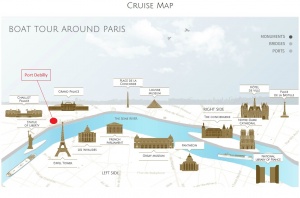 ---