Theme
The conference will present a broad selection of papers primarily focused on the development of business-to-business relationships and networks. On this occasion, the theme is:
« RELATIONSHIPS, INTERACTIONS AND NETWORKS IN COMPETITIVE ENVIRONMENT »
The current worldwide business environment is leading marketing scholars and practitioners to reconsider a number of historical and current views of the marketplace and how it functions. The fast political changes, technological advancement and the rapid growth in international business operations impose new issues and challenges for the global marketing activities. Firms are exposed to opportunities alongside the challenges they face. The theme of the conference explores how firms can sustain their existence and manage their network relationships within such competitive environment.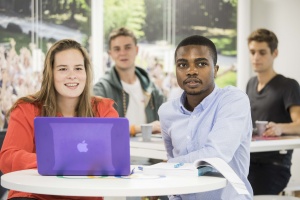 IMP Conferences are always structured to maximise the amount of discussion and interaction. Researchers at all stages in their careers are encouraged to present their finding in a challenging, but supportive atmosphere.
IMP 2019 will provide the opportunity for researchers to disseminate knowledge on emerging trends in industrial marketing. It is an ideal opportunity to meet with peers and exchange ideas to enrich your work with valuable feedback in a unique setting and atmosphere.
Authors are invited to present results from their research at any stage of development. Papers will be selected on the bases of their quality, originality and relevance to the development of ideas within the IMP framework.
The IMP Group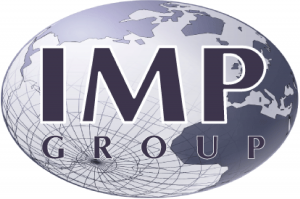 The IMP Group (Industrial Marketing And Purchasing Group) is an international group of scholars concerned with developing concepts and knowledge in the field of business-to-business marketing and purchasing.
Early work focussed on the nature and management of relationships between companies in the international market. More recently, this perspective has been widened to incorporate the study of complex networks within which business communities operate.
The Group's annual conference is the largest in the world dealing specifically with marketing issues within a business-to-business context.

IÉSEG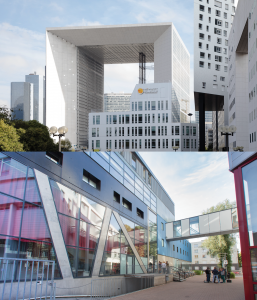 Established in 1964, IÉSEG School of Management is one of the top business schools in France. As a French Grande École and member of the Conférence des Grandes Écoles, IÉSEG is one of the most prestigious higher education institutions in the country. It has also been awarded the triple crown of international accreditations: AACSB, AMBA, and EQUIS.
The School currently has 5 500 students at its two campuses; the historic campus in Lille and at Paris at La Défense, Europe's biggest business hub. Bachelor, Master of Science and Postgraduate Programs at IÉSEG are taught in English.
IÉSEG collaborates closely with the largest institute of research in Europe, the French National Centre for Scientific Research (CNRS). 82% of IÉSEG's permanent faculty is international, and the school has a network of more than 285 partner universities in 69 countries.